Presskit
January 29, 2021
2021-02-14 9:24
Presskit
Mariane Pearl is an award-winning journalist and writer. Helping women and girls around the world speak for themselves, Mariane is currently the Managing Editor of the global journalism platform CHIME FOR CHANGE.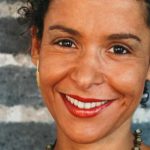 Mariane Pearl
Advanced journalism teacher, founder of WOMEN BYLINES and author of "A Mighty Heart: The Brave Life and Death of My Husband Daniel Pearl" (Scribner) and "In Search of Hope" (Powerhouse).

To discuss opportunities to collaborate with Mariane, simply reach out through the contact form below.
[contact-form-7 id="6081" title="Press Kit"]
Discover more about Mariane's writing, speaking and teaching engagements.